'Let Nature Sing', two and a half minutes of birdsong, is being released by the RSPB to highlight the 44m birds lost since 1966 and the many more at risk.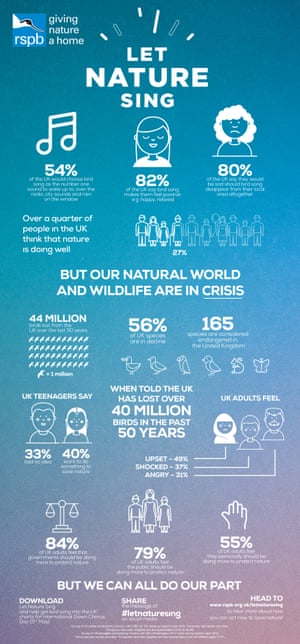 The track was put together by Bill Barclay, the music director at Shakespeare's Globe, and the Mercury-prize-nominated folk artist Sam Lee.
Could it be a top 40 hit?